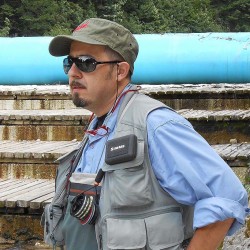 Alessandro Casiglia was born in Florence in 1969 and has been fishing ever since he was a young boy. He got into fly fishing in the second half of the 1980s after attending CIPM-organised courses on casting and making flies.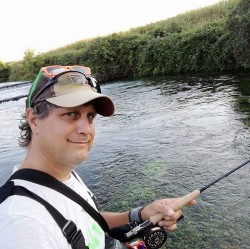 I was one of the founders of the "El cogol" club in Pozzuolo del Friuli. I participated and won several construction trophies, among which the Bisenzio Trophy, the Lombardy Grand Prix and Villa Tinin.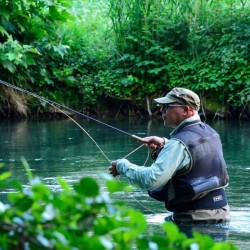 I started fishing for passion when I was a child, my favorite technique is dry fly. Building bait has become a fundamental part of my life.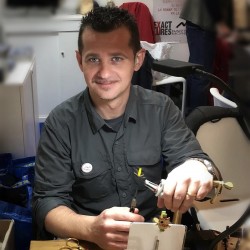 I mainly fish trout and grayling in Italian and European rivers, favouring choppy waters and fishing with movement imitations.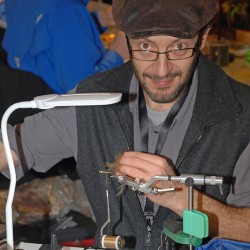 I go around different fly fishing clubs in my region to give fly tying demos and courses especially on predator flies.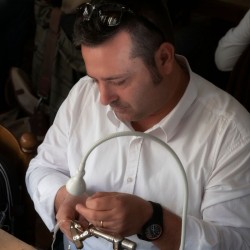 I love to range in the construction of my baits. I have no limits: nymph, dry, salt or fresh water, trout, grayling or bass and sea bass.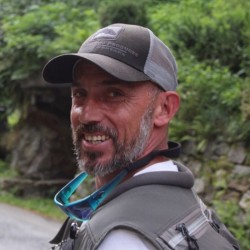 I started fishing with my grandfather as a child and when I took a fly-fishing rod for the first time, it was immediately love.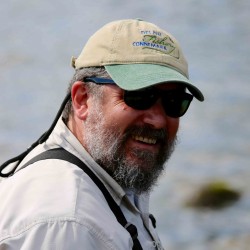 I practice the "loch style" above all, the traditional Irish system of fishing on the big lakes. As a result, my flies are inspired by the Irish tradition.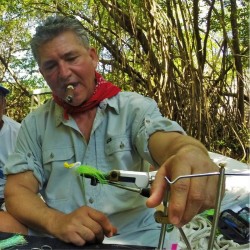 I tying original and unique lures to fish in saltwater. I have been invited to demonstrate my meticulous tying techniques across the United States and Europe.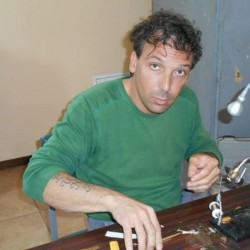 I learned to build various kinds of flies: trout, pike and sea streamers to get to full dressed and classic salmon fly which I consider the maximum artistic expression.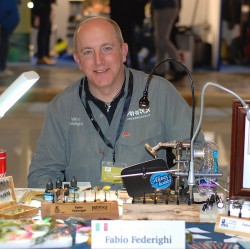 I travelled around the world thanks to fly fishing, I write in different magazines and my flies are in several foreign books, such as "Flytyers of the World".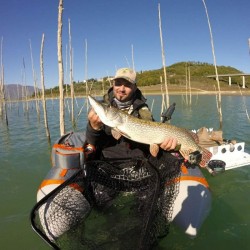 After years of fly fishing I specialized in fishing and building lures for predators, especially pike.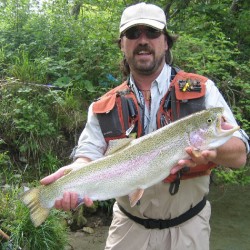 I work with Mosca & Spinning and I started to publish articles for the English magazine Fly Fishing & Fly Tying this year.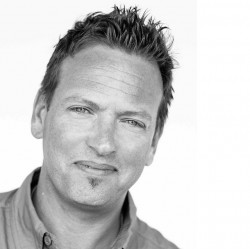 Fly Tying and fly fishing are two inseparable activities for me, that give life to one great passion.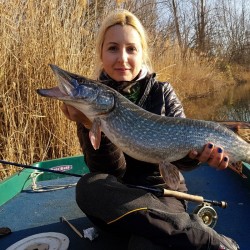 I love fly fishing for trout, grayling, chub, cheppie, bass and above all exocides: I love to design and build complex pike baits waiting for their adrenaline attacks.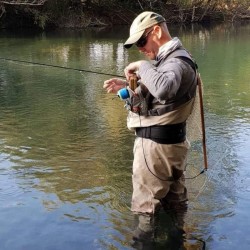 Fishing enthusiast and professionist, today I dedicate myself to the construction of baits, the organization of launch courses and I write articles for fishing magazines.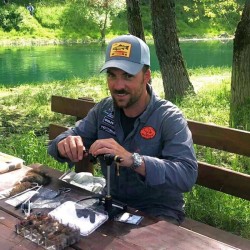 My flies go through different techniques, from traditional to modern ones with the use of every kind of materials available.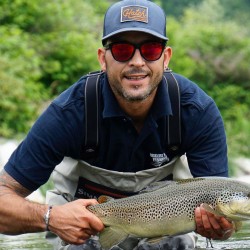 I practice what is called "Alternative Flyfishing", that is fishing many fish species, both in fresh water and in the sea from the boat.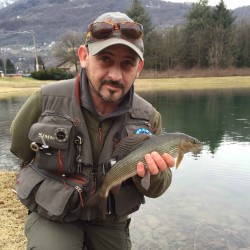 He believes the fly fishing the most beautiful, fascinating, complex and involving technique. And the fly fishing construction is a the passion in a passion.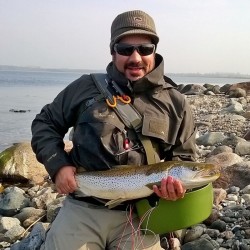 I build various kinds of flies: submerged shoals, nymphs, streamers and, sometimes, for fun, I build salmon flies and Carrie Stevens style flies.
Patrocinio Regione del Veneto
the shows
VISITORS
EXHIBITORS