The Crime scene in the Pescare plasticfree area
It The floating art installation that shows a real "crime scene" that is taking place towards our seas.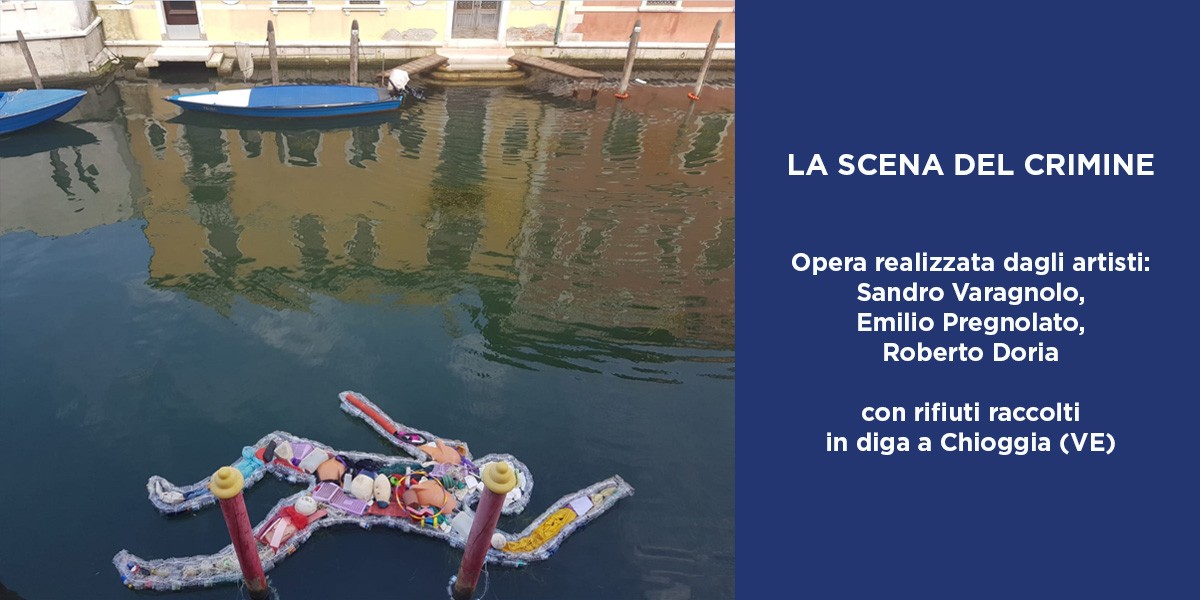 After 6 months of exhibition in front of Palazzo Goldoni in Chioggia, the floating art installation entitled "The crime scene" arrives at Pescare show to raise awareness on the important issue of plastic at sea.
The installation shows a human silhouette and is made entirely of waste plastics collected in the sea by the artists Sandro Varagnolo, Emilio Pregnolato, Roberto Doria.
The work has been highly appreciated, because it represents the crimes that are committed against our seas and against the marine species that live in the sea, which continue to die every year because of the tons of plastic that are thrown into the water.
The intent of the installation is to raise awareness of incorrect behavior relating to the abandonment of plastic at sea.