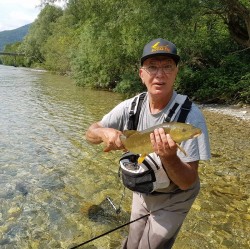 At this point, I can maintain that I have a considerable experience both in the nymphs and dried flies tying. I got a victory at the Villa Guidini Cup 2013.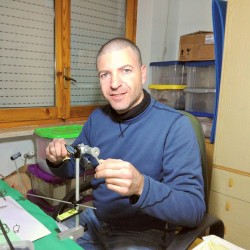 I participated in the Bisenzio Trophy in 2009, contributed to the book "Fly patterns by fishing guides" by Tony Lolli, and I am the Mosca Club Basso Lazio member.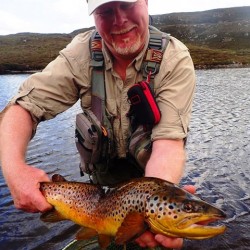 I have been a regular contributor to Fly Fishing and Fly Tying Magazine for over 20 years and I'm also a current member of the Partridge of Redditch Pro Fly Tying Team tying regularly at shows throughout the UK and Ireland.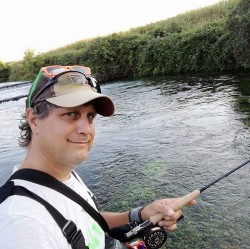 I was one of the founders of the "El cogol" club in Pozzuolo del Friuli. I participated and won several construction trophies, among which the Bisenzio Trophy, the Lombardy Grand Prix and Villa Tinin.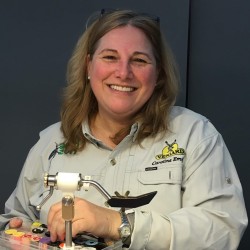 I began fly fishing and fly tying almost twenty years ago, shortly after I met my husband, Chris Reeves.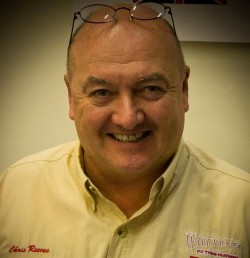 I started tying my own flies some 30 years ago. I was self taught and quickly realised the value of good instruction.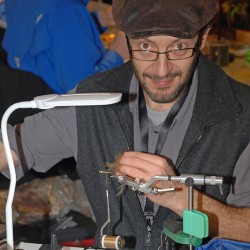 I go around different fly fishing clubs in my region to give fly tying demos and courses especially on predator flies.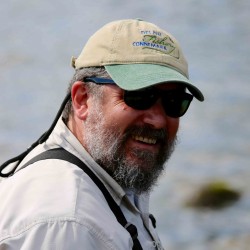 I practice the "loch style" above all, the traditional Irish system of fishing on the big lakes. As a result, my flies are inspired by the Irish tradition.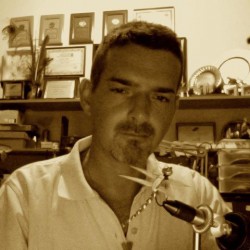 I feel grateful towards the most creative and engaging fishing technique I have ever known.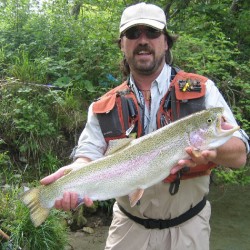 I work with Mosca & Spinning and I started to publish articles for the English magazine Fly Fishing & Fly Tying this year.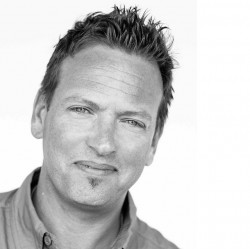 Fly Tying and fly fishing are two inseparable activities for me, that give life to one great passion.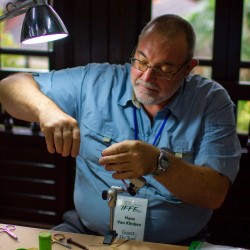 I enjoy sharing my knowledge about fly-fishing and fly-tying. I'm particularly skilled in the taking of Atlantic salmon and grayling on dry flies.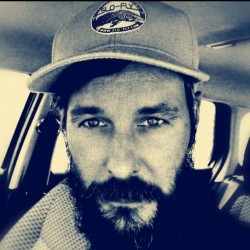 I am the official fishing guide in Slovenia and in Italy (AIGUPP) and I am supported by Hanák. I tie flies experimenting with new dressing.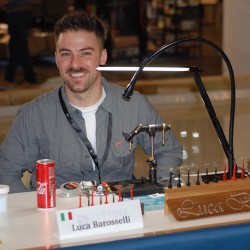 My flies go through different techniques, from traditional to modern ones with the use of every kind of materials available.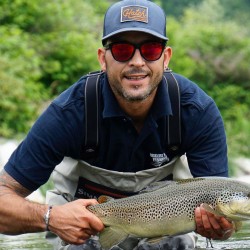 I practice what is called "Alternative Flyfishing", that is fishing many fish species, both in fresh water and in the sea from the boat.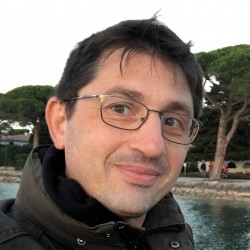 I always try to improve me and try more materials and kinds of construction as possible for my baits. However, I still prefer to use natural materials.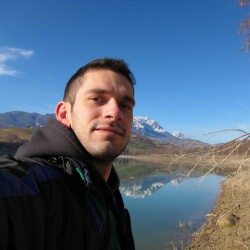 Sono Stefano di Pescara, ho 33 anni, sono cresciuto nell'ambiente dei pescatori sportivi ed ho iniziato successivamente a pescare a mosca.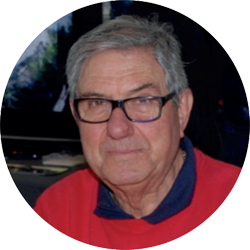 Today I'm an instructor at the SIM school and I belong to the Fly 90 Versilia club. I wrote some articles for the magazine "La Pesca Mosca e Spinning".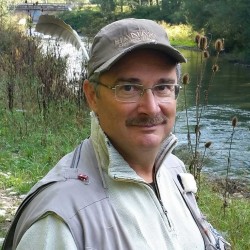 Walter Luzi ha iniziato a pescare con la mosca finta e la coda di topo nel 1983, autodidatta nella costruzione e nel lancio.
Patrocinio Regione del Veneto